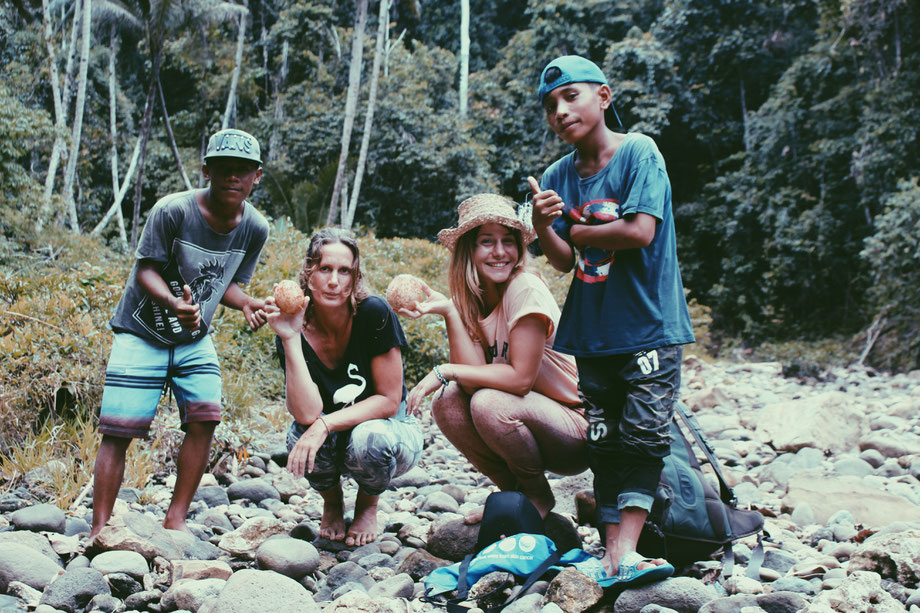 The greatest adventures of my life so far happened in Indonesia. No doubt about that. This country has shaped so much of my personality, it's hard for me to remember who I was before being introduced to surfing and getting in touch with all the magic that Indonesia radiates. It's a special place where I've always felt the most free. 
Last year I started working with a Liquid Future, a non profit organization set up in remote Indonesia six years ago. Six years ago was exactly around the time when I went to Indonesia for the very first time, to the Mentawais Islands, and met the founder of a Liquid Future and my since then dear friend, Lizzie. 
At the beginning of this year, she brought me to a tiny island in the Pacific, in Eastern Indonesia, where A Liquid Future is currently operating. Morotai. Still pristine and untouched, this place has only been chosen last year by the Indonesian government as one of 10 destinations in Indonesia to be fast tracked for tourism development.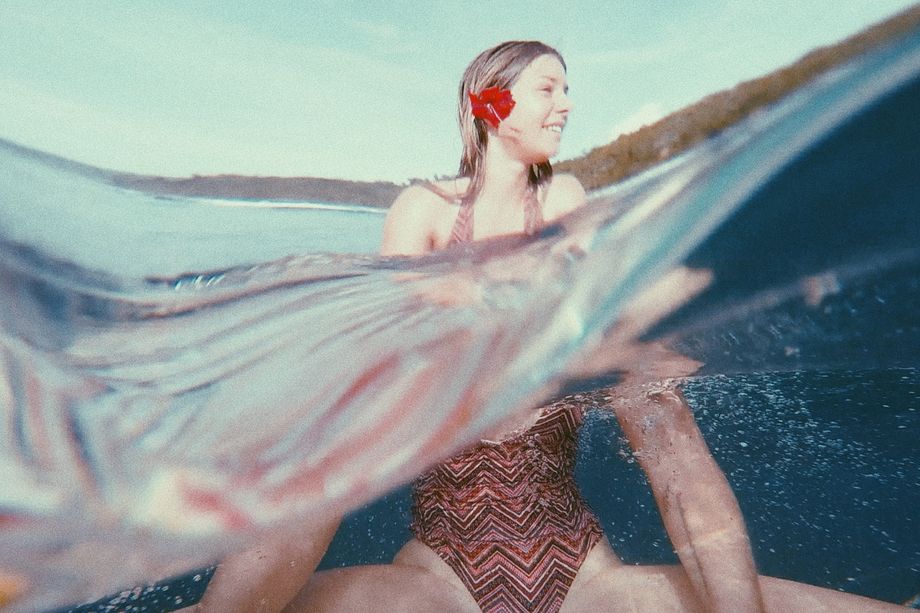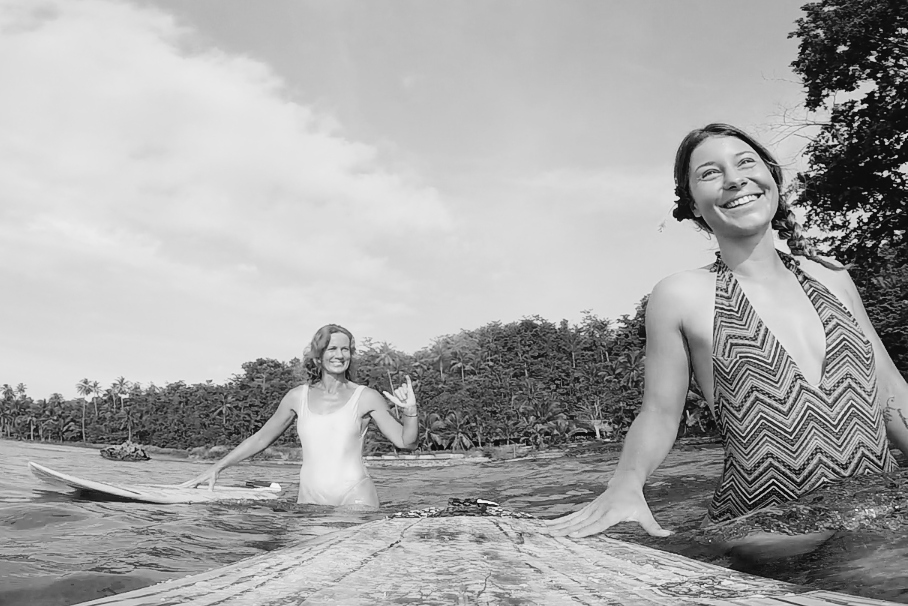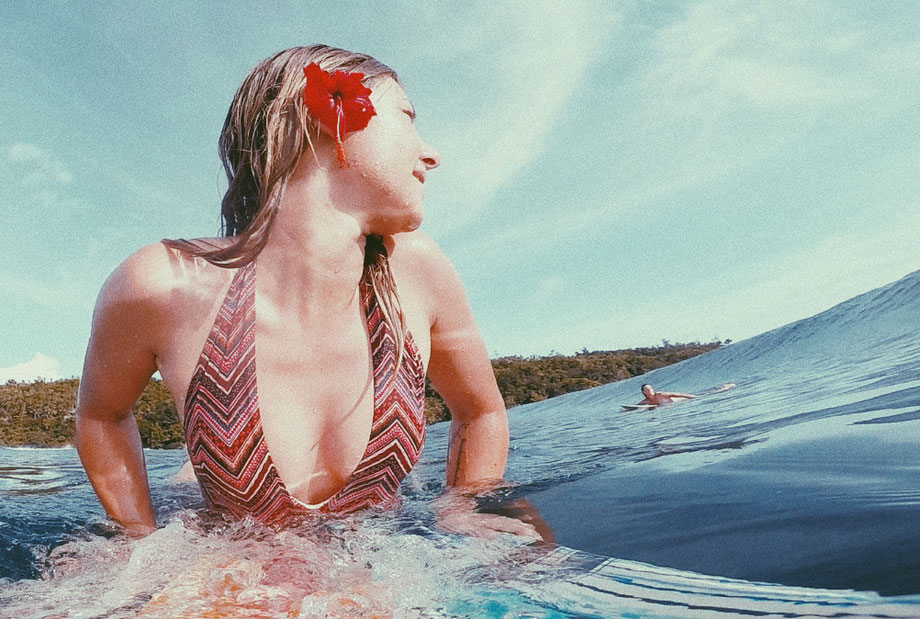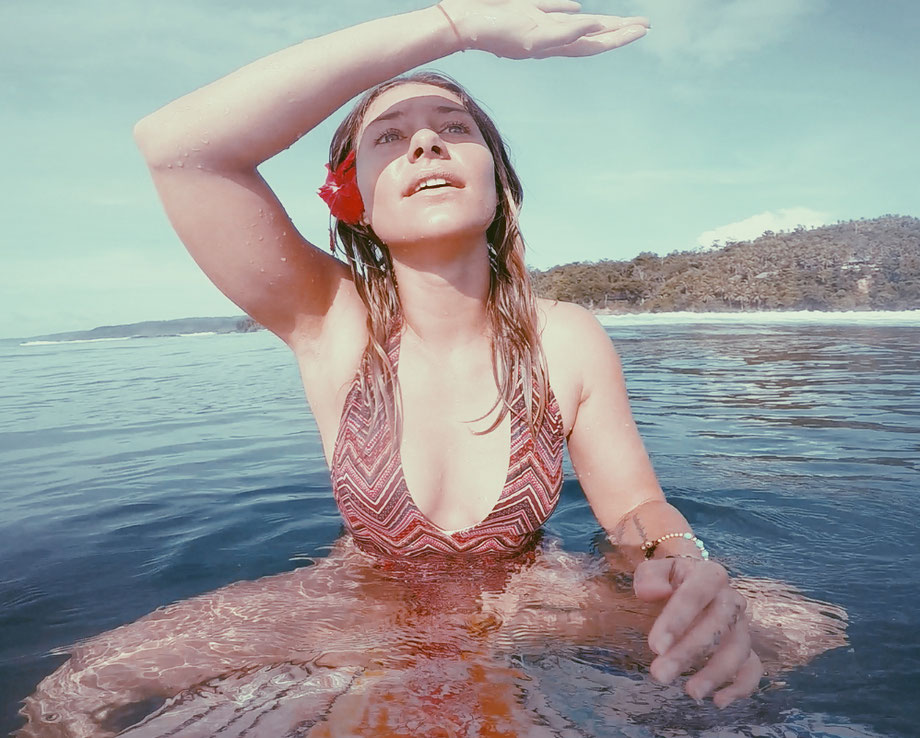 Traveling around quite a bit for the last few years I've seen tourism negatively impacting places, where cultures get replaced by foreign enforcement. 
It's a shame because tourism is such a rad opportunity for cultures to clash and become a melting pot for powerful, wonderful new ways and ideas to be formulated and formed.
Morotai is full of untouched ideas and mindsets and it would be a shame and a big loss for humanity if those mental goods get replaced by old ways of going about things. We need the freshness of the lush green jungle and the wild creative minds that live there. 
Those wild minds are thrilled about tourism coming and meeting foreign people from all over the world, but they also have not much of an idea what tourism actually means and the negative sides that it can bring with it, neither are they able to speak English.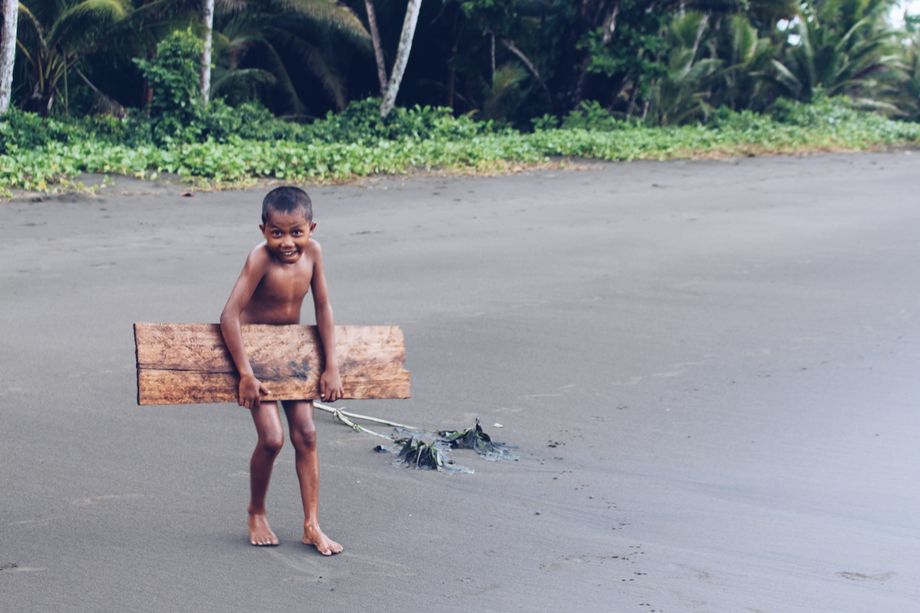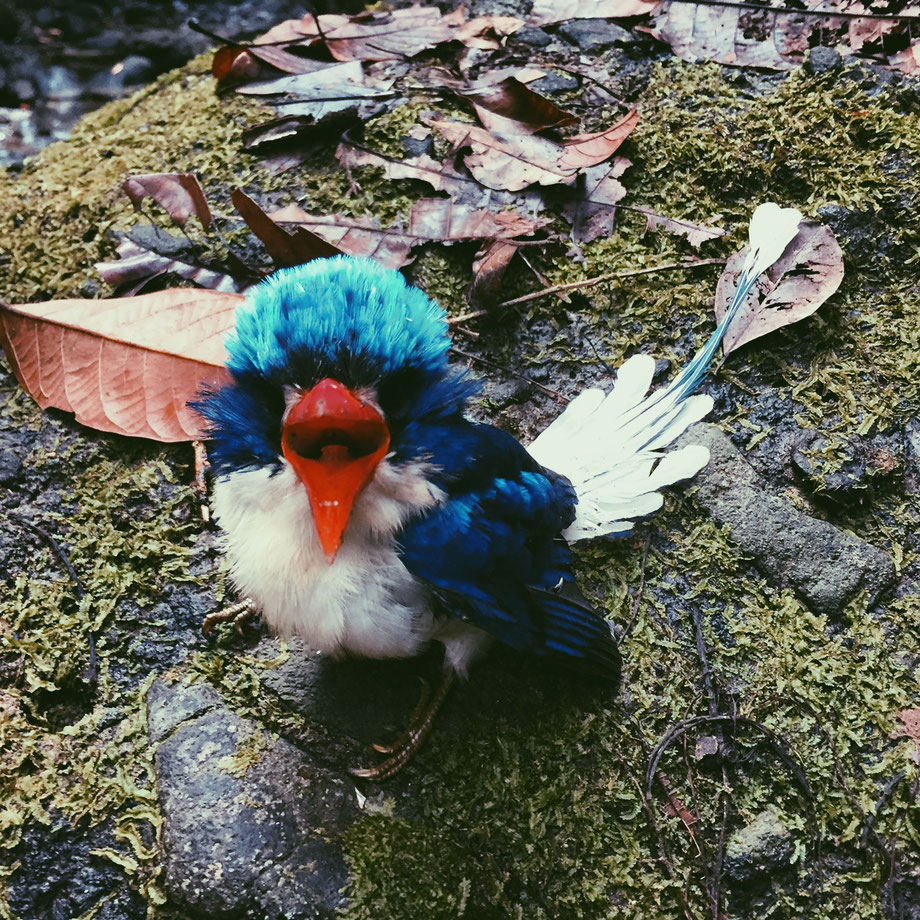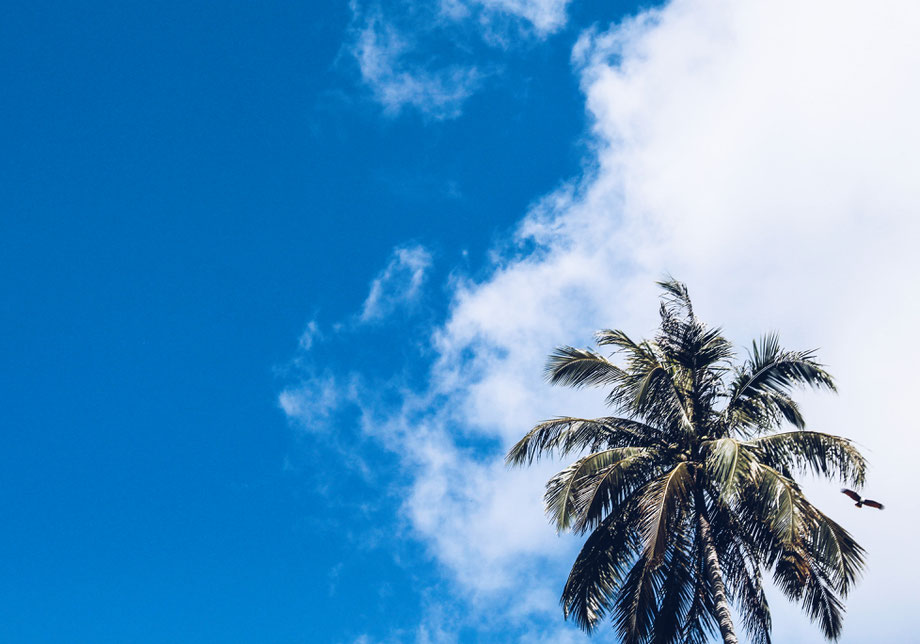 The government is not doing much about this. English courses are only being provided in the capital and are expensive and unaffordable for the local communities that are most affected by tourism. I suppose the government is unaware that a lack of communication and access to information may lead to problems for the communities, such as losing their identity on an individual level, a community level and an island level. What the government is aware of is the bright side that tourism brings, in form of profit which is coming in, for example through investment in the South of the island, more from the Chinese. But of what kind of value is short term profit if a culture gets lost longterm and nature gets destroyed forever? 
A Liquid Future's programs are starting again in November. We still need about $2000 to renovate a building and set it up as a "Marine Tourism Learning Centre" where the locals gain access to information and sustainable concepts. 
We know that Indonesia is not the best country in dealing with environmental problems which is not necessarily all their fault because we brought most of the development in and with it all the plastic that is now polluting the oceans.
Indonesia is the second worst plastic polluting country in the world. So it is up to us foreigners to help and share our knowledge. In return we receive knowledge from these remote communities. It's not that the Western world knows everything, we could really benefit from the Eastern mentality. And we do. That's why traveling is so popular because it opens us up to new inspiration. This is why we travel. Some travel for the photos but it's mostly for the experiences we make and the knowledge that we gain. The bigger the difference in culture, the more we learn. The more we learn, the happier we return.
Due to traveling being both accessible and popular tourism has the opportunity to be a wonderful way of positively impacting the planet through connecting to different cultures, gaining inspiration, sharing knowledge and finding new innovative solutions together.
Knowledge is power. So why not push humanity one giant step further by sharing all of our knowledge?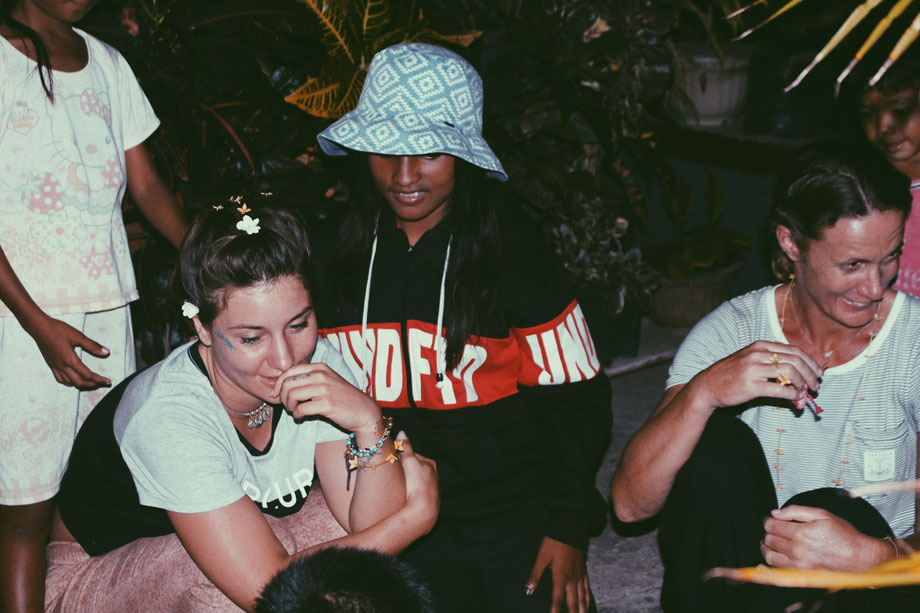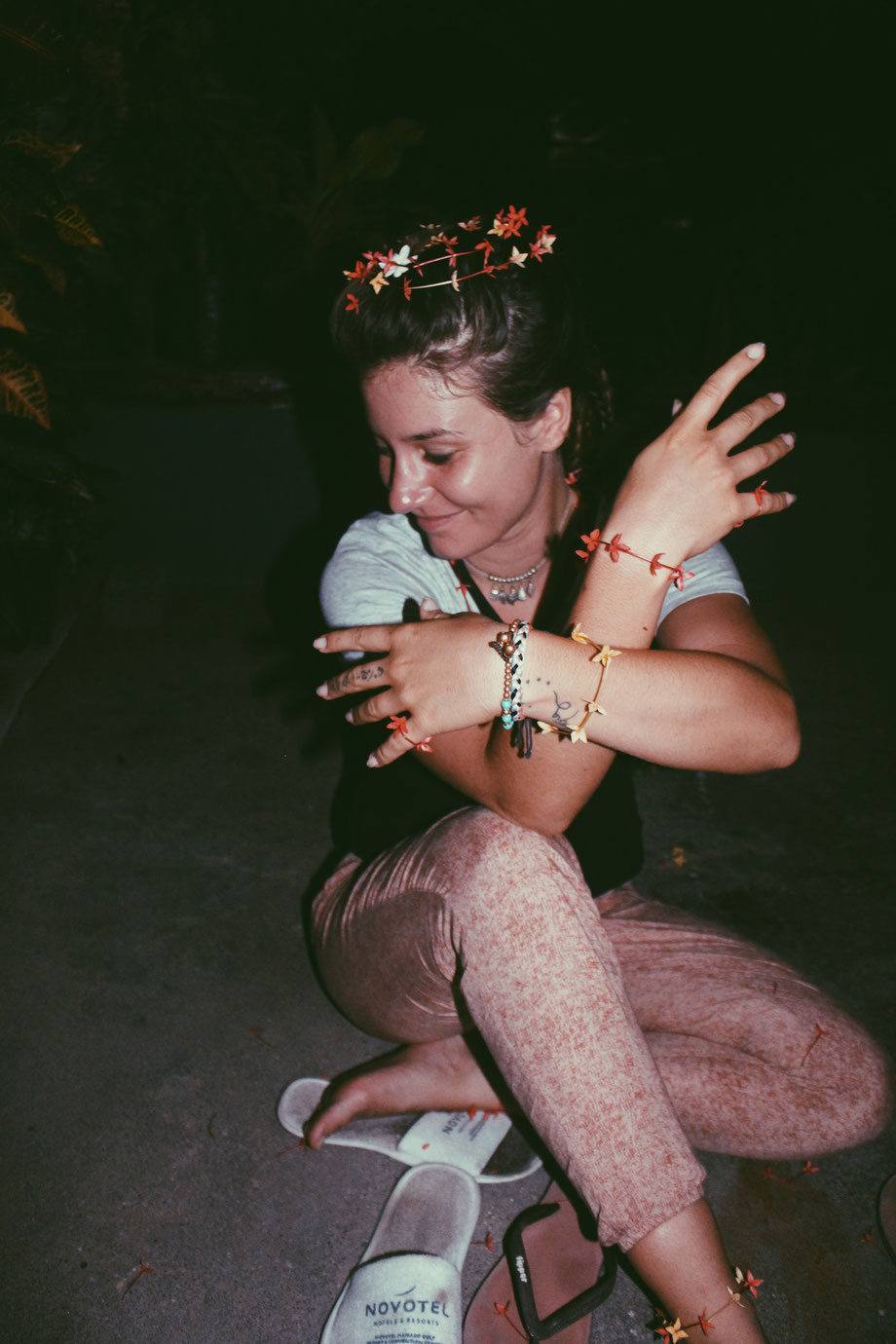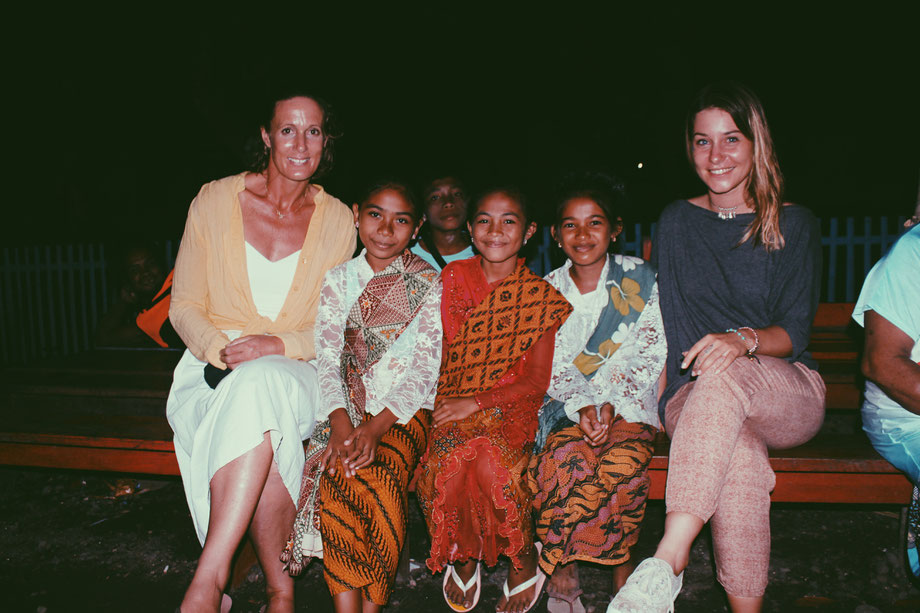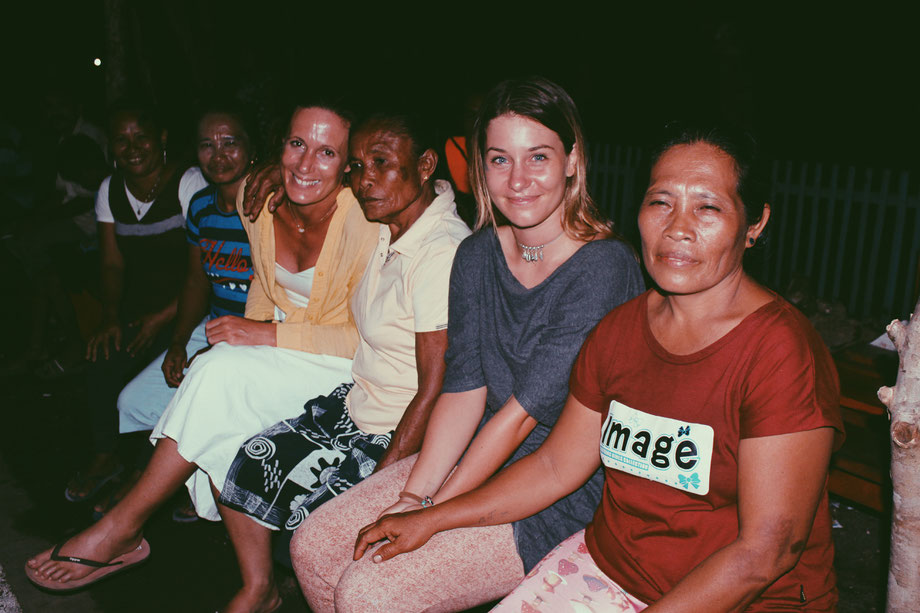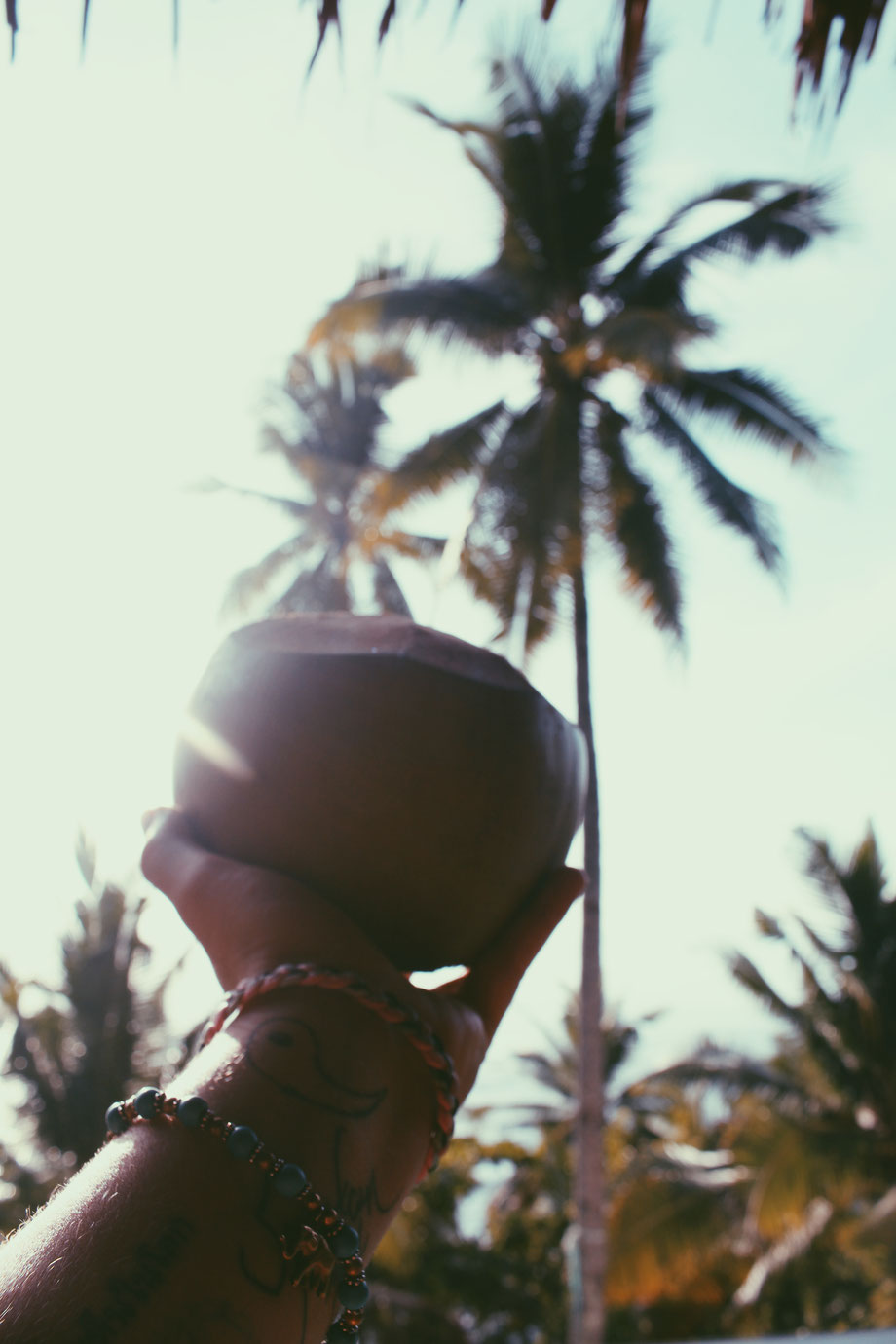 Due to the fact that traveling is so affordable these days for most of us I think that a big opportunity has opened up within the last few years. We're all here to learn and evolve. I couldn't think of anything more exciting than being part of a new era of knowledge sharing and connection.
The more knowledge we gain the more we become connected to ourselves, by discovering what we agree with and what we don't. To evolve and to become a strong and confident human being it's important to look around and open up to new ways and ideas. Inspiration changes everything. Let's not trade it in for anything. Money rarely last a long time, what stays forever is what is kept in the secret corners of our minds, which has the possibility to affect our hearts for a lifetime.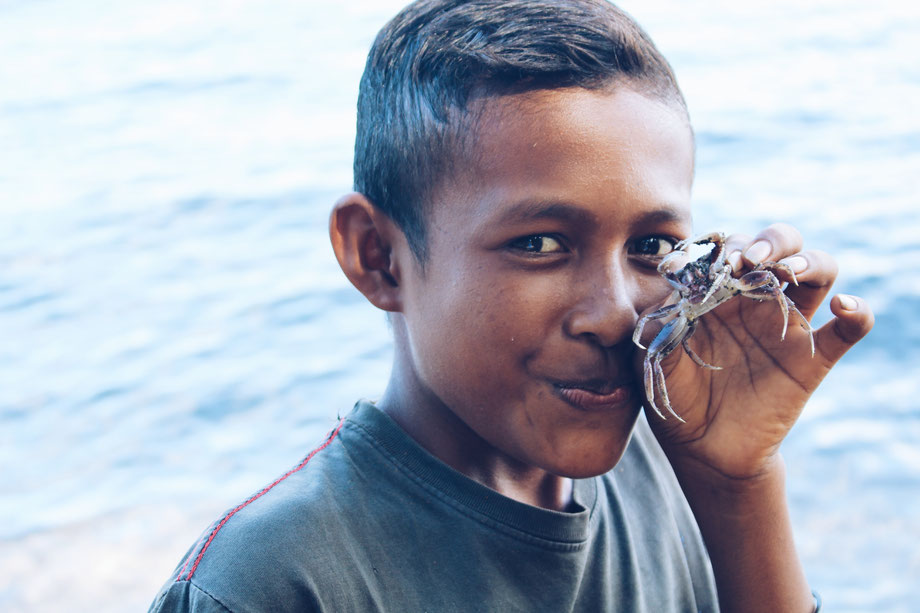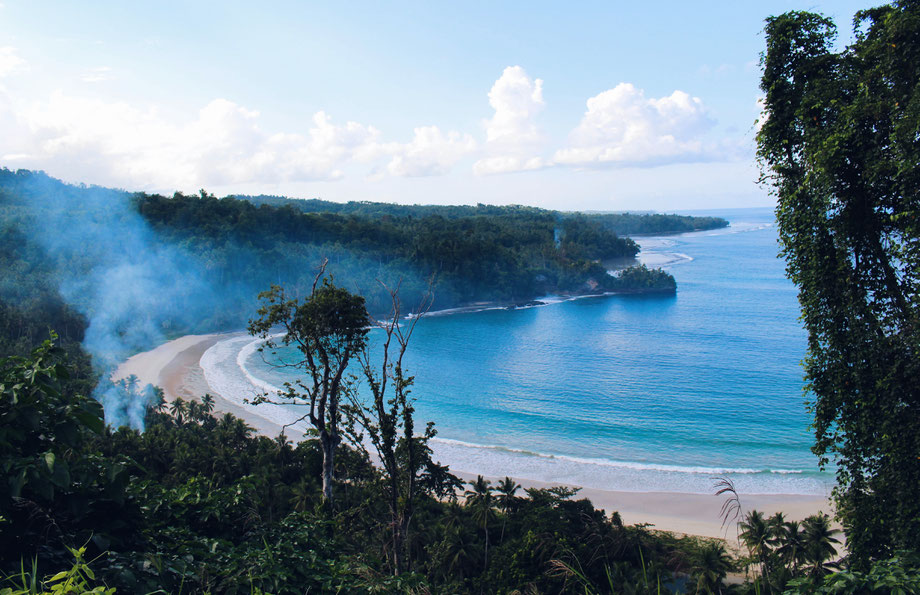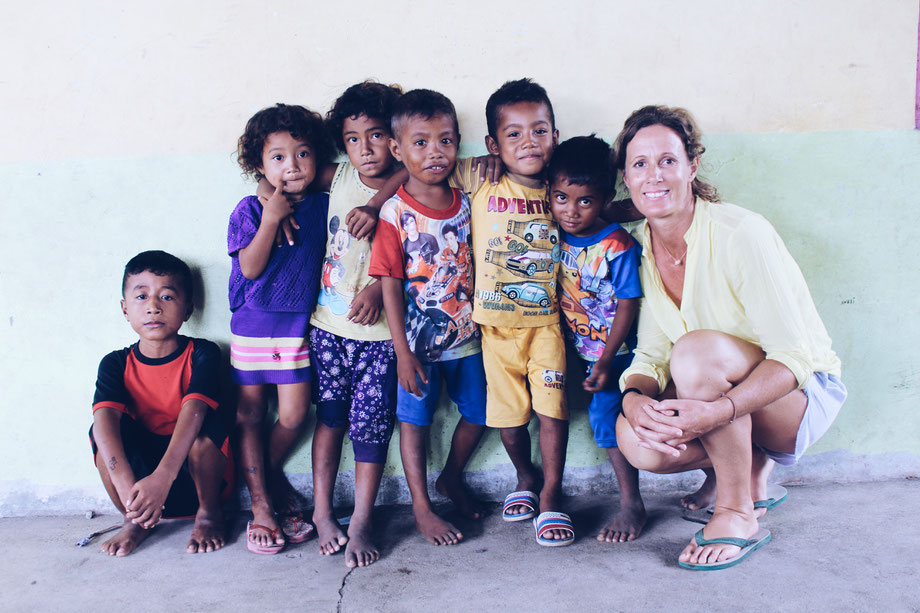 Morotai offers this unique opportunity for us to come together and set an example. 
For Lizzie and I this example quickly turned into the brand concept of "D'ALOHA", which means "cool, hang loose, joy" in the local dialect of Morotai, Bahasa Galela. 
We wanted to create a visible product that provoked reflection, connection and inspiration and spread the vibes of Morotai and the believe in knowledge sharing further amongst society. This is why our shirts feature front and back designs and provoke reflection through cheeky questions or just vibes from a up until now, pristine place far far away. 
Check out our collection and grab a shirt, grab your dream and get into D'ALOHA. 
All proceeds go to A Liquid Future and the wonderful people in Morotai.