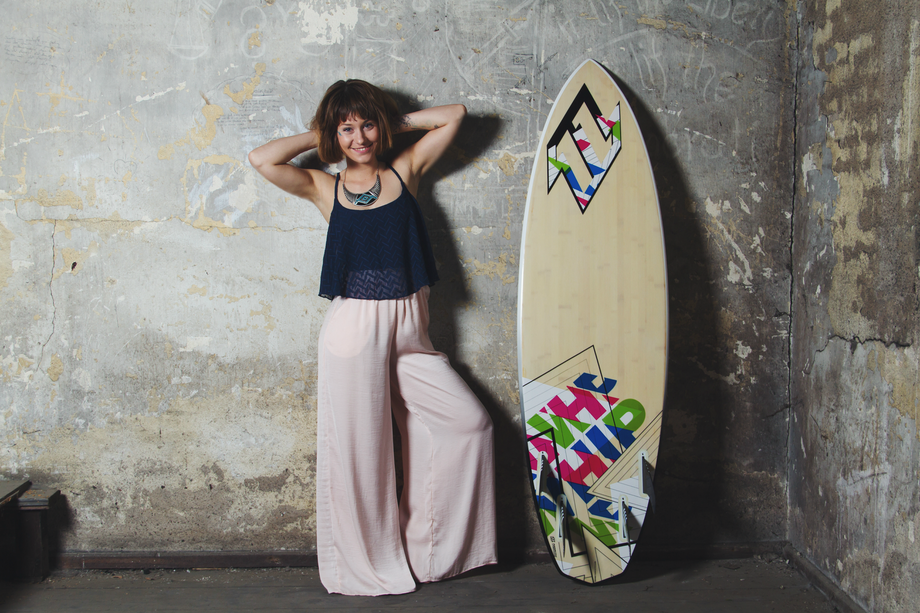 I like surfing. I love spending time above and below sea level having my buddies around me in the lineup. I love catching waves, taking off a bit too late and feeling kind of kamikaze trying to make the section. I love being a kook, I love surprising myself stepping it up on the board. I love all kinds of days that have salt sprinkled on top of them. These days are my favorite and being surfed out makes life just so much more chilled and shiny. One wave is all it takes to wash deep rooted concerns away and lighten my heart. Still, living a life that is as predictable as the swell next year in June, something trips me up quite frequently — purpose. 
Purpose, reason, meaning, destiny, soul path, divine mission — We are all longing for clarity in our lives, and something that gives us a feeling of sense and fulfillment. We put different sorts of efforts into finding that relationship that makes us feel special and worthy. We work hard to receive that certain salary that provides confidence and value. We wreck our brains to create something original to feel more meaningful than others. We step over personal boundaries to receive someone's appreciation. Often we get pretty caught up in the process of bringing purpose into our lives that we forget what true purpose actually is. 
In a society that measures success on achievements, hard work and struggle, trying to find purpose can easily mean to burn yourself out in order to be a good person worth taking up earth's space. No one hesitates to judge you or even label you as a failure simply because you haven't broken your back more than once, you haven't helped 10 people at least this week and you ate an animal product just now. Our very existence doesn't seem to cut it. Laying in bed dreaming a little bit further into the day we stop ourselves and feel guilty because we think we should rather do something more productive and meaningful than indulging ourselves in happy thoughts that have absolutely nothing to do with our reality. It seems like we have forgotten that

That may sound like a hippyish excuse to be lazy but when we look at the product every human is longing for, this makes perfect sense. All we want is happiness. We choose to take different paths but in the end of our lives, right before we die, it doesn't matter how much money we've made, how many petitions we've signed, how many countries we've traveled to, how many followers we gained on Instagram, how many original artworks we've created, how many cows we've saved by not eating meat — If happiness doesn't exist in our heart, looking back our life seems empty and meaningless.
If happiness gives our life meaning, in my opinion it has the permission to be labeled as the purpose of life. As simple and lame as this might sound, for me it's definitely true. I take being labeled as a lazy beach bum, surfer chick without perspective, because I am happy and therefore I have found my purpose already. 


Well — like I said before I struggle finding meaning in just surfing my brains out but what eases my mind is the knowledge that I am walking my personal path of purpose. Life is a journey and purpose no final destination. There is not that one thing we have to find in order to give sense to our lives. We are always purposeful and meaningful. Just because we are alive we have permission to just be, and be enough by doing so. Of course I am longing to create more meaning in my life but I am convinced that all I have to do is start by being happy because at its core this is the purpose of my life.
If we continue to look for purpose because we feel like something is missing in our lives — we won't find true fulfillment. If we start by being happy, fulfillment is ours already and inspirations to find and create more purpose and meaning can hit us. Purpose finds you, not the other way around.
So all we got to do is relax. Don't let purpose trip you up. Be happy, that is your #goal for today, for your lifetime. You won't find your true purpose if you intensely look for it, it meets you in moments of effortless smiles. Take it from there. Let happiness inspire you to create more fulfillment. Be happy because it's the most productive thing you can do. Even if you decide to sleep in on a Monday morning — you're busy creating space for purpose to enter your life. 
                    xoxo
                      SHARE --