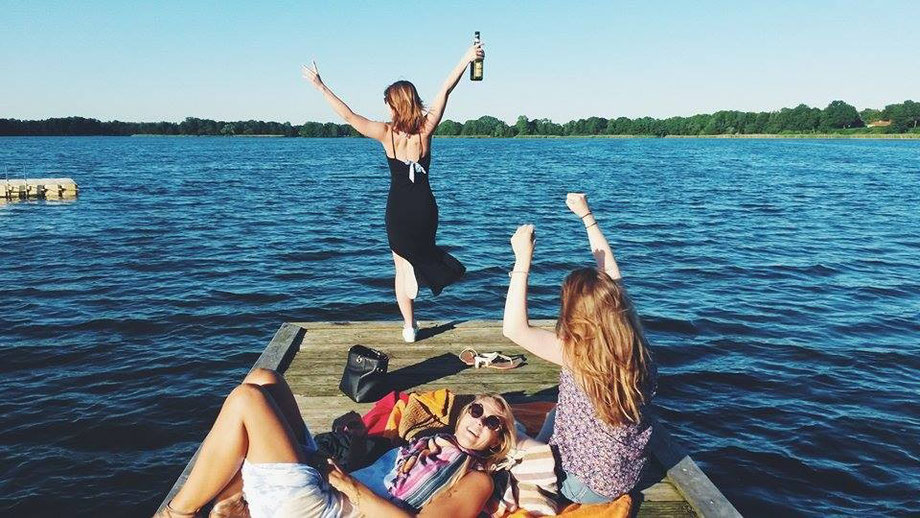 Of course love is always the answer but that's a little sappy to say because how will we ever find enough love to save the whole world? By fucking shit up, by being radical, by owning our passion, our voice and our story. That's how we are able to cultivate enough energy to save the world. What it takes to have that confidence to own your voice is self-love. How do we get self-love? Well, first of all by being egotistic, in a good way. 
Being egotistic is not really a highly regarded moral standard in our society. Being egotistic basically equals being a bad person. Self-centered, arrogant, selfish people that have no sense for compassion or other people in general are labeled as egotistic and worse.
I think egoistic people are beautiful. They are confident, they know their worth, they are not afraid to say "no", they don't care what other people think, they are self-centered in an awesome way.
I think the reason that most people regard egotistic persons as bad and ugly humans is because they wish to be more like them. They don't realize that we need more people that are more selfish and care less about others.
Of course you might say now that you got to care about others to be compassionate, but I say first you gotta fuck shit up to be truly compassionate. 
Ever looked at the word "compassion" closely? It holds the word "passion" within and that not for any random reason. True compassion is the blossom of rooted fulfillment through passion. When we do what we love, we love to share what we do. This is how the world gets saved.
It's not gonna get saved by all humans playing small ignoring their passions donating a dollar here and there for some dolphins. No, the only way the world is effortlessly and profoundly saved is by us listening a little bit more to our own hearts. By listening to our own hearts and taking action into the direction of our wildest, weirdest fantasies we are saving more trees than all spare coins from compassionate housewives together.
I am not saying that donating is wrong or useless, it definitely helps us to get in the vibe of love and probably it's actually helping, all I am saying is that there are more efficient ways to make a change. 
"Be the change you want to see in the world." by Gandhi does not only happen to be one of my tattoos, it's also what we got to do. To me this quote always used to sound a lot like doing more of voluntary work but now I have a different approach to it: Gandhi says we have to  B E  the change. We can't clean the change, we can't donate the change, we can't help that change, we got to  B E C O M E  that change. We got to be the person we are meant to be, the person we already are but we are scared to show the world.

Of course, donating and cleaning beaches and everything helps but if we are honest we don't really give a f. It's a common thing to say we do care when really we don't. How can we care if we are not completely happy ourselves? Of course, helping others contributes a lot to our own happiness and it's true that if you want love, you got to give love but isn't all of this just making us dance around the perimeters of the persons we really want to be? I think there is just so much more power in passion than in any donation. I believe that following our hearts is not only the key to self-love but to an effortless and efficient way of saving our planet. Not everyone of us has to become a Green Peace activist to help, the world needs all kinds of activists. The stress is here on being an activist, it does not matter what kind it only matters that this activity is energized by passion. It's all about actively pursuing whatever our hearts desire and through this we will find our way to be of best service for the world.
The world needs your story. It needs your heartbeat. It needs your ideas. It needs you. It needs your creative blood to give life to others. We gotta elevate the world through our heartbeats. But if we keep hiding, scared of appearing too weird, too egoistic, too arrogant, too selfish, then the world will lack our much needed vibe.
So the next time you're contemplating about holding yourself back from being who you really are, speaking out loud what you're thinking, ignoring your heart just that one time more, remember that you are not only disallowing true love to enter your life, more importantly you are hindering the world's healing. This is not supposed to make you feel bad, it's just supposed to give us all a much needed and positively intended kick in the butt.
                                            xoxo
share ↠