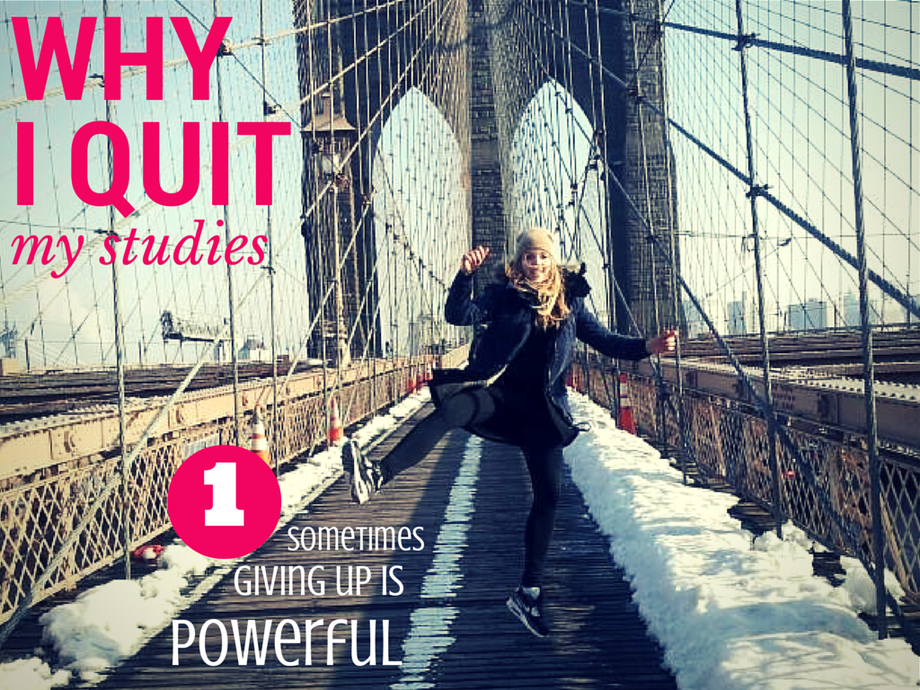 We often get so caught up in our daily lives and its missions that we forget that we do have a choice. Running errands makes it just so easy to keep on going even if it doesn't feel right at all. Going along our daily missions we are not paying much attention to our gut feelings and therefore we stay in dissatisfying situations for longer than we actually want.
It is perfectly understandable though to rather stay in daily dissatisfaction than finding motivation and courage to change. The reason is that the longer we wait to make decisions our guts have already made ages ago the harder it gets to finally take action.
Not reacting upon our gut instincts we are getting disconnected from our true selves more and more. Getting disconnected from our authenticity over a period of time we forget about our actual passions and unique ambitions. The longer we stay in dissatisfying situations the more we keep losing sight of our authentic abilities and therefore situations become hopeless. We are not in charge of what is happening in our lives anymore because we think we are too weak being trapped on a path that is not true to ourselves for too long.
"Sometimes giving up is even more powerful than gaining a title." Words of wisdom from my dear friend Kim who just recently found back to her authentic powers and ability to choose. After being trapped on the path of studying "Tourism Management" for two years she finally realized she was on the wrong track and took action. Hello self-confidence! Hello happiness! Check out what finally motivated her to quit, what kind of fears she had to overcome, her view on herself and the world now and some simple tools for more self-care.
After you've already been spending two years of sweat and discipline to study "Tourism Management" what made you decide to quit from one day to another?
"Well that was a pretty hard decision. I don't actually know if it was from one day to another. I mean it was, but at the same time it wasn't. There's a period of time when things happen. You just live your life, you do what you have to do, you have your rhythm or not and you simply don't think about what is going on. There's this path you've once chosen and that one you have to keep on walking. There's no choice.
That's how it was. But then I came to a point when I started reflecting. I started to think about my situation. A lot of questions came up. What am I doing here? Do I like what I do? Am I happy living that way? Is that the path that leads me to my future?
And so I realized that I was totally on the wrong way. I didn't feel happy at all. I realized that I do have a choice. This is my life and I know what's good for me. I felt the need for a change.
So often your inner self makes decisions long time before you actually realize it. And then from one day to another it comes clear to your mind.
That's what happened to me. So I decided to go my way, to be myself."
What were your greatest fears thinking to quit? What your biggest motivational thoughts?
"My biggest fear was to disappoint people. To disappoint my parents, to disappoint my friends and to lose the acceptance in society. So I was thinking about it. Finally my greatest motivation was not to disappoint myself. I don't care about people's opinions. I did once but that steals a lot of your energy and it is so wrong to live for others. It is my life. I do care about what my family and friends say. It's not like I am a total egoist. But you always have to be authentic. You have to be real. You have to be yourself.
So I would have disappointed myself if I didn't change anything. I decided to be myself. That gives me more power and energy than I ever had before. It feels right."
In the process of deciding did you find any general indicators that will help you in future to decide whether to get out of or go through any situation?
"Giving up never is easy. Often it is even the wrong way. Sometimes you have to go through situations you are not happy with. You are more proud when you have been fighting for something and finally achieve it. That's a good feeling. But you have to be sure about what you do and what you will achieve with it. There is no recipe for decision-making. I would always recommend listening to yourself. Everyone knows what's right for him/her. Overcome your fears, listen to your heart and decide."

After taking the decision are there any changes you already notice regarding your own personality?
"I am much more self-confident. The feeling of big pressure is gone. I can enjoy and relax again. I have energy. I feel good. I grew with my decision. I feel like I can do anything."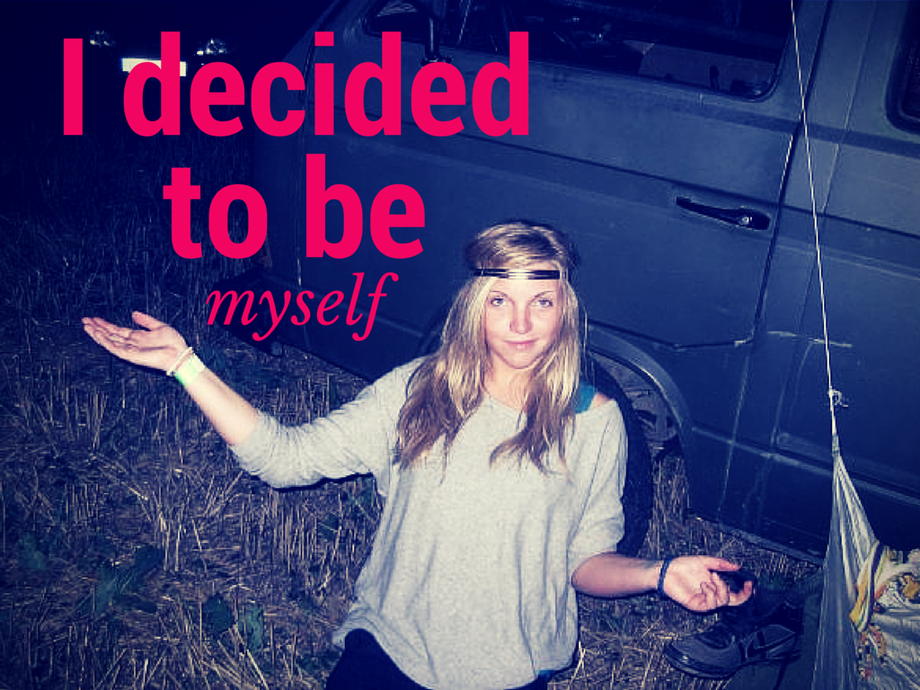 What do you do to make sure you care about yourself?
"I started listening to myself. I don't want to get lost again. So there are simple questions I bring up every day. Did I already smile and laugh today? How do I feel?
I take a minute. I take a deep breath. I look for balance. I do sports.
And the most important thing for clearing my head up: Fresh air." 
What are your top three reasons for people forcing themselves through unsatisfying situations?
"Love, health, family and friends. Those are reasons you should fight for. Money, the social status or desperation shouldn't force you through anything."
What's the lesson you've learned from this experience?
"I will never forget the words my dad said: "However your decision looks like – the most important thing is to make a decision." He's so right. As long as you don't decide nothing will happen and it only gets worse. Whether it is right or wrong doesn't matter. It matters that you have new perspectives, a goal. I learned that I am never alone and that life is too short to be unhappy. I also know now that I have to stand 110% behind my actions.
Finally I realized that sometimes giving up makes you stronger than gaining a title.
After answering all this questions something became clear to me. The crucial factor was the loss of passion. I'm a person that gives all or nothing. Passion is the most important thing for me. I totally forgot that. Being passionate, being realistic and at the same time connected to my heart gives me the force to do good stuff. I can face problems without fear now, because I know there is a way."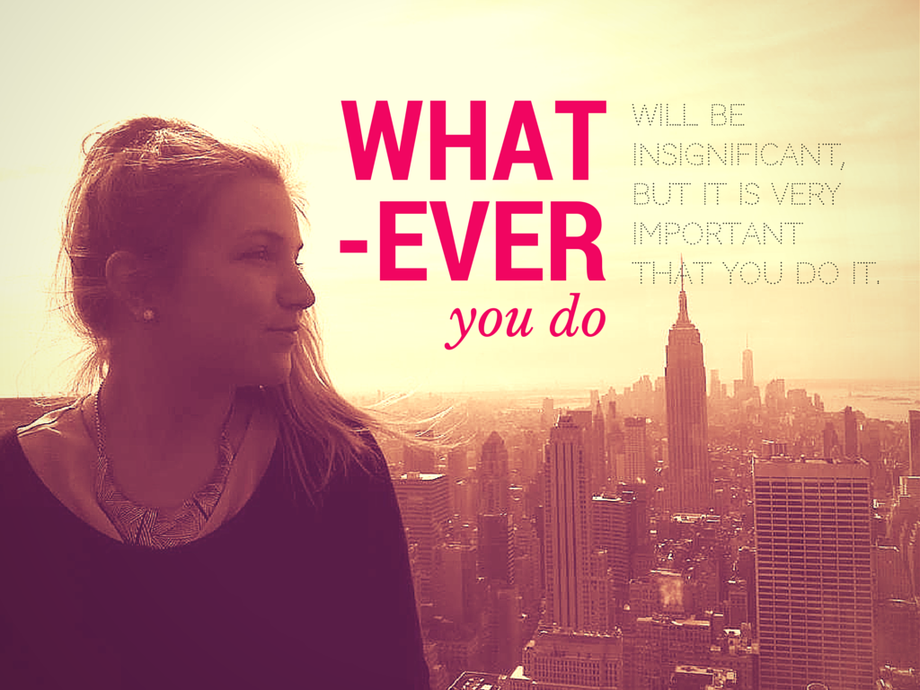 ---
This interview made me think about what I did. Reflecting on everything gave me more energy and my decision feels even more right now. Going my own way and not the way people expect me to go is like a liberation of my heart and mind. I learn more about myself day by day. I'm excited where the path will lead me. I can be a creator now. I love it.
Thank you Janine. I am glad to call you my friend. A lot of power and love for you.