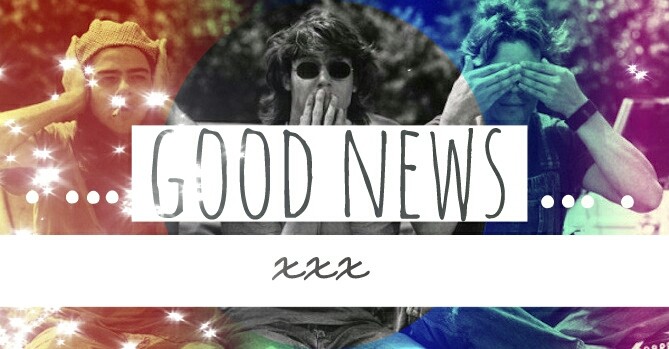 This is about the millionth time I am beginning to write about "Dreams". It's the one topic that really occupies my mind at the moment and I'm getting so caught up in it that it drives me nuts. Thinking about it and trying to structure my thoughts seems impossible. Since I am new to this whole <<Live Your Dream>> thing there are so many ideas that come up and so many perspectives on this topic that it is hard for me to put the words together.
Let's begin where I began (or scroll to the bottom of this page to check "3 Reasons Not To Fear Your Dream" straight away). I am from Germany, born and raised in this ordinary and structured country. What dreams meant to me when I was a schoolgirl I can't exactly remember. All I know is that they had some sort of big significance.
Sitting in front of my homework every time the radio was dropping a beat I dropped my pen and began to perform. I had the most fun dancing around forgetting about numbers and orthography. When I was getting older and school time was slowly coming to an end I found myself feeling confused and helpless because there wasn't one significant subject for me to study. Although I looked for studies going into the direction "dance" it just didn't feel right. Maybe I was scared and going this direction seemed a little too risky. 
Watching TV my doubts in terms of following passions recklessly got encouraged. Commercials told me what I needed to do in order to be able to fulfill my desires. Watching TV and unconsciously soaking up those messages telling me to buy products to be on the path of my dreams made me believe it more and more. Day by day the message got into my brain and worst into my heart.
Not being able to define the meaning of my daydreams and the purpose of my passions I decided not to pay much attention to them. I successfully tried to avoid finding ways of realizing my dreams because I imagined them already being lived by somebody else. By a more talented person, a person that deserved the life more than myself. Somebody more special was meant to be living the dream but not me. I tried to find my way in society but I unintentionally got lead to another path.
Never really considering dreams as an indicator for a lifestyle I was send on a journey beyond my wildest imaginations. Taking that first step and overcoming my fear of unknown animals and going to Australia got the ball rolling and myself introduced to actual dreams in reality. Wildest fantasies made true by courage, enthusiasm and dedication. Dreams to see and touch.
Traveling some countries of this world I got to know all kinds of characters that we're actually living their dreams. I got to meet an English teacher who dedicates herself to teaching children on an Indonesian island far away from mainland and safety. Being the only Western woman around she finds purpose in providing those kids access to a better future. I got to live together with a real Hollywood lady that brings her inner child into reality by creating a TV show in which talking rabbits present education for kids. I spent some time with a guy who cares about nothing else but getting his guitar into the biggest barrels possible losing tones of GoPros while collecting footage for his next music video.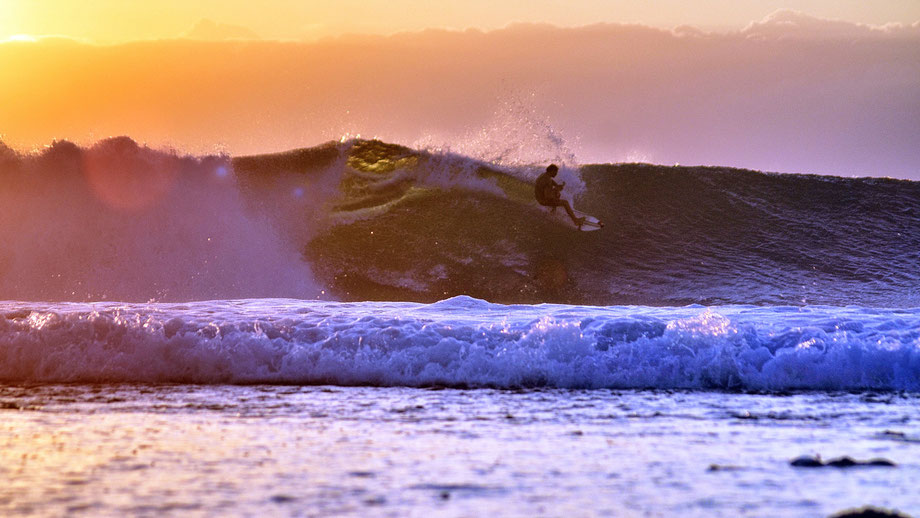 Those dreamers and believers that we were active in the process of bringing their ideas and fantasies to life opened my structured mind. As you can imagine those experiences changed my view on life radically. Being far away and only accessible for certain people dreams seemed to be in sight and a possible tool for creating a lifestyle.
With all those inspirations at heart this is what I am trying to do now. Let my dreams turn into something I can touch or see like those words on this screen. I want to bring my thoughts and ideas to life and see where that takes me.
This being a really vague and uncertain process fear and doubts are more than involved. Since the attempt of turning bubbles in your mind into something you someday will be able to live of is completely new and a big step for me I am putting a lot of pressure on myself. Being also the kind of person that longs for perfection I am finding myself thinking that this is my only chance to turn my dreams into reality and finally give my life direction and purpose. 
Looking at the time I've spent in America I find one lesson I've learned from the past that is now useful for my present. To put the pressure of that turns hazy daydreams into big and invincible monsters I'm recalling this lesson: "Dreams give direction but they are not the ultimate chance to conquer."
The American Dream. A mystery that on the one hand makes us keen to follow our dreams but on the other hand makes them seem unachievable. A mind game that keeps us alive, keeps us walking and keeps us satisfied with our lives because there is always this one chance somewhere in the sky we can make use of whenever we feel the need to. An opportunity we can always take when we feel prepared enough.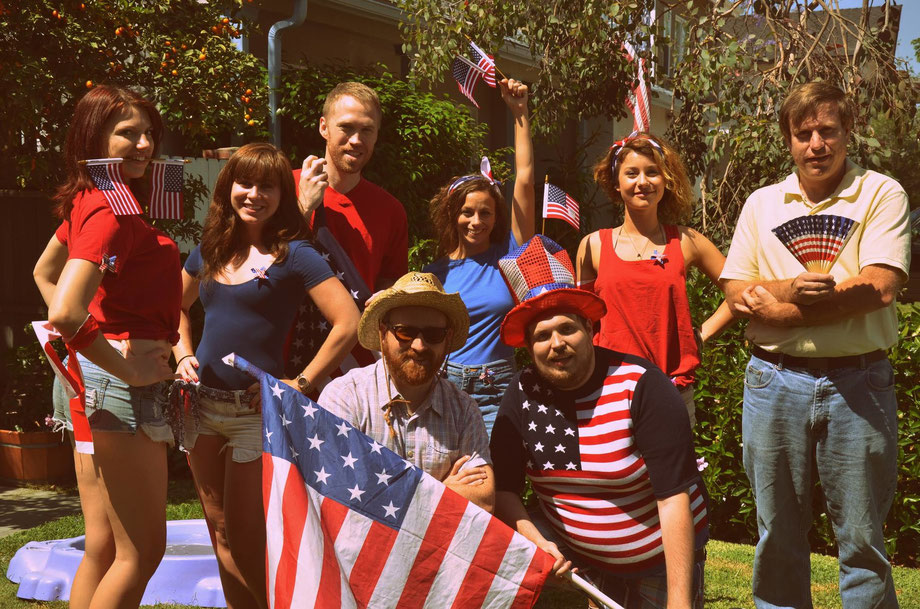 Going to LA to follow my dream of dancing in a music video I had the same thoughts about America. I thought that if I want to bring it to something in this life it's got to be in this country. The time was on me. Being in LA I had to succeed and make my dream come true. The dream of being a dancer was meant to be fulfilled according to the "Dream Challenge". I was ready to use my once in a lifetime chance of living the dream.
Being so caught up in thinking about my dream I totally forgot about the journey. Giving so much meaning to the outcome I didn't pay much attention to the way that I would need to walk to get to my deep desires. From the present point of view it seems ridiculous but I didn't really consider that is takes commitment and dedication to become a professional dancer.
Not being professional in my mind my first dance class showed me the truth and my abilities. I couldn't keep up. The choreography was explained way too fast for me. You had to give 100 % or you were failing instantly. There were no second chances, it was an one time opportunity to show what you got. It was ego, it was attitude, it was money. Those dancers were training for auditions to get jobs and be able to pay rent and provide their families a warm meal. Maybe it wasn't that hardcore, but my dreamy mentality lead nowhere in this classroom. What I love about dancing is that I can just get lost. In LA I was facing cold reality. I quit and gave up my "Dream Challenge".
After days soaked in failure and depression about what the hell I was doing in this place and in this world, I luckily came across yoga and all those thoughts fell into place and myself to peace. It was just pure. No ego, no attitude, it wasn't a competition. Nothing was involved. It was just you and your breath that mattered. I found what I was truly longing for. Following my heart recklessly I was lead to something my soul was unconsciously craving for – the knowledge about myself. Not turning the volume up and dancing next to some cool dude in a music video it was simply being quiet and being with no one but myself what I truly needed at this point in my life.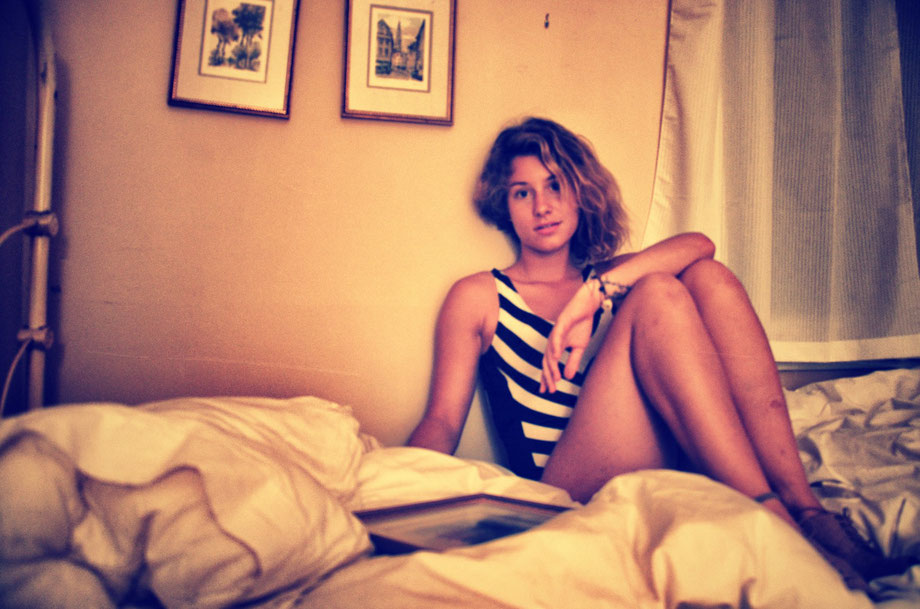 Sharing this experience I want to express one really important aspect when it comes to feeling overwhelmed by our dreams – our dreams only show us a journey that will guide us to a reality we can't know about yet.
When it comes to "dreams" we often find ourselves feeling overwhelmed and scared. We know what our dream is and we can see it in our daydreams but the distance to walk seems too far. We have no clue how to get what we want that's why we feel like we are lacking something to reach our dream. Whether we feel not educated enough, not skinny enough, not rich enough there are many fears creeping into our heads. We feel powerless, discouraged, hopeless and in worst cases completely purposeless.

OK THAT'S ENOUGH. Here Are 3 Reasons Not To Fear Your Dream
Reason #1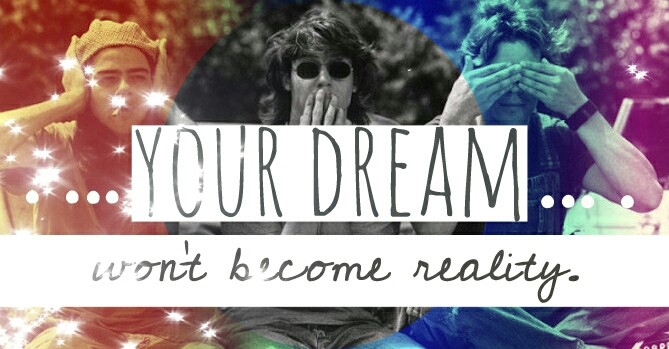 "Life happens while you're busy making other plans." Have you ever heard about that or actually made the experience? I am sure.
As I went to LA I had the fixed plan to become a dancer. Everything was set up. The <<Dream Challenge>> was signed, the outfits were brought and the flights were booked. Having that dream since I was a child I was overly excited to finally step up to make it come true. Being super excited I couldn't see clearly and focus on what it takes to become a dancer. I had my plan in mind, nothing else. As I already said this might seem ridiculous but I believe that my experience shows quite well how we all act when it comes to our dreams.
Dreams play an important role in our lives. I'd even say a role too important because we tend to see them as an ultimate chance, a once in a lifetime experience in which we need to succeed or we lost our permission to follow our passions. We want them so much to be true that we are so scared to fail.
My LA fail showed me the opposite though. It taught me that dreams are not what we really want. They are not our true dream but they guide us into the right direction. Following my dream I discovered another dream, a better one. A dream I didn't know I had but I realized I needed when it came true. I became a yogi and a way of self-realization came up. Being quiet and more mindful I became more connected to myself. It's been the one experience in my life so far that I would describe as the most important one. Discovering who I really was puts the base in place and sets the course for a happy future.
Reason #2 Not To Fear Your Dream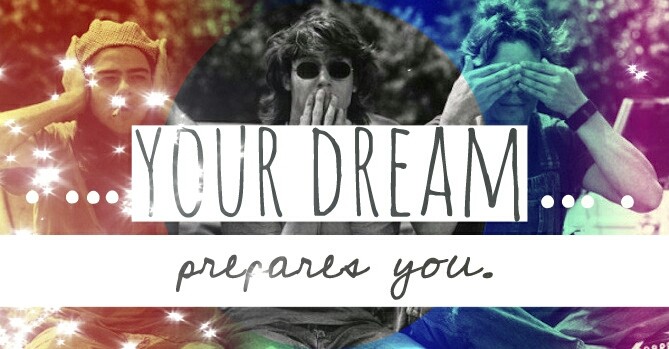 Having made that experience of following a daydream recklessly and being lead to a dream I needed to be true more than the one I thought I wanted makes me believe that following our passions we get prepared for wilder realities than those we see in our sweet dreams.
The most common fear based thought connected to our dreams is that we think we are not prepared enough yet for them. We think before we are ready to live our deep desires we need to lose 5 kilos and make $3000. We need to learn this language or read that book to be ready.
Knowing that our dream is not an ultimate goal to fulfill but only a direction for a journey that will take us to our true dreams we expose the illusion of getting prepared. How can we get prepared if we don't even know for what? We can't. Nothing will prepare us for our dreams, nothing but the journey we walk when we follow our dreams.
Taking that walk is not easy though. Living in a world that encourages sameness and believes in perfection it is really hard to break through and show some uniqueness and authenticity. The only thing it takes though is not long lasting preparation, a diet or a whole bunch of savings it takes only one thing – courage. The courage to take the leap and jump to see what happens when we follow our dreams recklessly.
Reason #3 Not To Fear Your Dream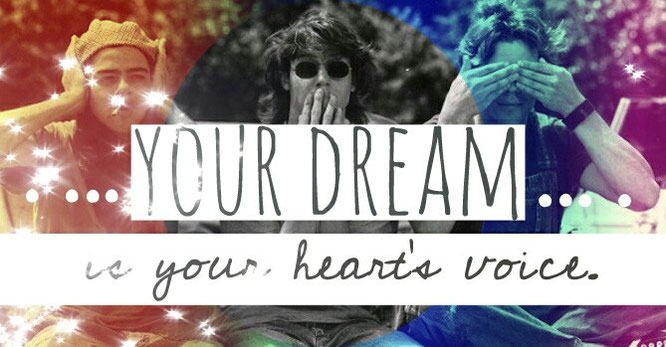 Taking the leap though isn't as scary as it sounds if we see our dreams as no ultimate goal but as a journey of preparation and a display of our hearts' voices.
Following our dreams doesn't mean anything else but following our hearts. As we already learned our dreams are no ultimate goal to fulfill which we need to get prepared for first. They only guide us on a journey to our true dreams. They provide a way to a reality we don't know about yet because living in a world that disconnects us from ourselves and feeds the belief of sameness and structure we don't know what we truly desire and mostly what we truly need. Being so disconnected we sometimes feel like we don't even know who we are. The only way of overcoming this disconnection is to follow whatever makes our hearts sing. We got to go for it. The more recklessly we dive into the person who we want to be the bigger the piece of connection we gain will be. You get what you give. It is our personal choice whether we want to discover true self-knowledge or whether we stay satisfied living a life feeding only our basic needs. There is more to this life and you know it. Your heart can feel it. Do the world a favor and listen.
That sounding quite hardcore, again there is absolutely no reason to be scared. "Following our dreams" might sound like something big but it only becomes something big if we keep ignoring it. Something so beautiful, raw and authentic can turn into a big monster if we keep paying no attention to the voices of our hearts.
Therefore be kind and take your dream seriously but in a loving way. Don't put pressure on yourself because you can only get prepared by walking. It is your journey. Nobody has done it before so there are no mistakes to be made. No judgments or comparisons. It is your way. Be beautiful and free. ♡