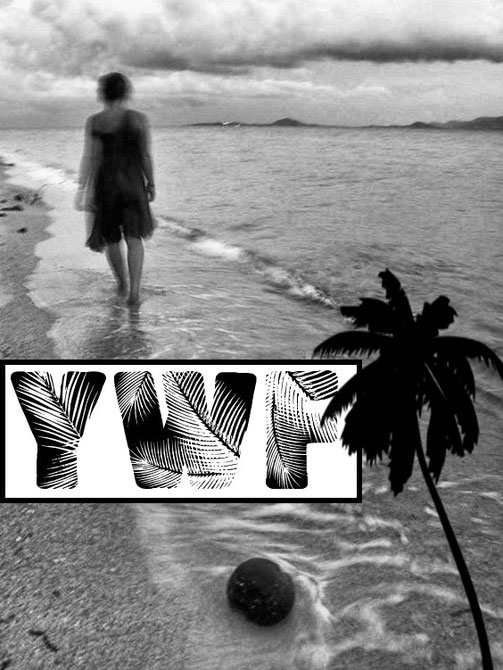 Go hard and then go home. I went hard and now I'm home. Traveling around for three years, I am finally finding myself in a situation I've been scared to face for a long time. The real world, baby. The freedom of traveling helped me to find myself but it also made me lose myself again. Leaving my hometown three years ago, I stepped out of my comfort zone but didn't realize I was on my way to lay down in the next.
Summer 2011. High school was over and life began. With the leaving certificate the responsibility for your own future was handed over to you but the school clear instructions kept missing. I had no clue what I wanted and caused by the fact that no art school wanted me, I spontaneously decided to take my friend's advice and go with her to Australia. The search began. Feeling safe by a culture and language that was familiar Oz turned out to be the perfect starting destination for a journey of freedom for two young girls formed by German society standards looking for something they didn't know what it was. A little confused, they were on the way to completely lose themselves in a good way. It didn't take us long to let go and we became followers of life's flow.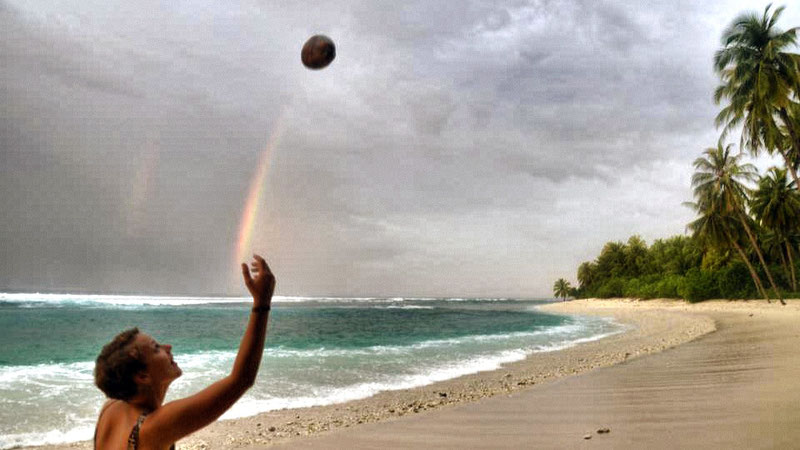 As random friends called us over to an island in Indonesia we didn't hesitate and a few days later we found ourselves in the most magical place we've ever been to. The time in the Mentawais was heart and eye opening. Learning how to surf we adapted a lifestyle that was new to us and so different from the one we grew up with. Being a surfer makes having no plans (except where to go when the next swell hits) acceptable and being lost magical. We were hooked and returning home after one year of living another life, we just wanted to leave again to surf in the sweet sunshine. So we did.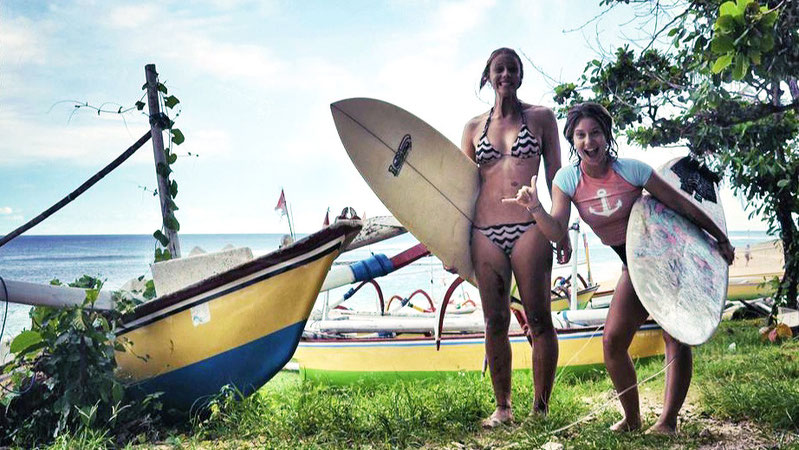 Spending more time in Indo we didn't think about the future a single second. Although we were splashing cash and living it up in paradise we slowly started to crave for something more again. To spice up our sunny lame lives we made up the "dream challenge". Challenge was to go hunt our own personal dream all alone. My friend was so stoked from waves that her challenge consisted of becoming a sponsored surfer chick in only a few months. I wanted a change, so I chose dancing.
Tahiti and Los Angeles were the places that separated us for the first time and it was in LA where I felt truly found in myself for the first time. After realizing that it takes quite a big commitment to become a professional dancer, I felt more attracted to yoga and its spirituality. My big Hollywood dream appeared to be an inside issue. 
Traveling by myself gave me the freedom I needed to be lost and discover more about me. Being away from everything all by myself I was no longer worrying about my future, expectations of society or personal limitations that have been anchored in my mind for a long time. I felt free from pressure, self-doubts and fear. I had the time and the mindset to be quiet and just be who I really was without all those outside things controlling me. I listened closely to my heart and looked deeply within myself. It was the time I discovered a huge piece of me that up to this point I didn't know existed – my spiritual way of seeing life.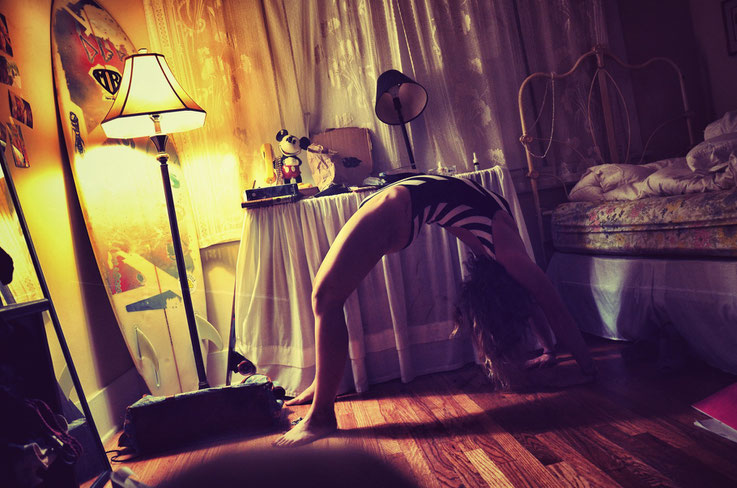 I felt like I was belonging to something greater than just this world. I opened my mind for more again and I found a knowledge that has always been in me but that I only consciously experienced now – the support of a higher power that is surrounding us all. Call it God, Divine Spirit, universal energy, it was such an amazing feeling to be alone but yet feel supported by a higher force that I knew would have my back in any situation. No wonder I've been scared and didn't know what I wanted to do after school. I never listened to my heart so I didn't know that there is a higher something looking after me. I only looked on what society had to offer to get this feeling of support, safety and security I now experienced within myself.
Being fascinated by the radical change in my mind and the new lifestyle I freshly discovered, I felt like I could change the world in a heartbeat. I was so high up in the clouds, my feet rarely felt the ground. Every incident was magical, in every situation that came up I saw the bigger picture and hello from the universe. I tattooed my face because I was so high on simply living. I was bursting with ideas, impatient to create the big thing that would change everything forever. Having the ultimate feeling about life, I somehow forgot what it really meant to live. The feeling was there but not the life for it. Dreaming about my shiny future, I wasn't prepared to get realistic and actively take steps towards my goals. I just wanted to indulge myself in some more happy hippo spirit thoughts. But when LA times went by, I had to return home and face the realest of all realities.
Being hit hard by reality consisting of family and past for the first time in two years, I simply couldn't handle it. I had big trouble accepting that I am not there yet where my mind took me already. Compare it to the use of drugs. They put your mind places you physically haven't experienced yet. They open up horizons without you needing to do anything active except taking that pill. Your mind grows but the world around you isn't set up for this sudden growth yet. Addiction becomes a natural impulse and escape plan. Same with traveling. When you're spending some time away from expectations of friends, family and society, you will be able to taste something you didn't know existed and the freedom you suddenly feel allows you to see the life you've always dreamed about right before your eyes. You've successfully broadened your horizon and opened your mind and heart to a life you've always wanted to live. That is a wonderful experience, yet it doesn't magically turn the feeling into a life of reality. It takes courage and work which I wasn't prepared for.

Not being able to bring my inner lifestyle to reality I felt great fear again. Old realities and the lack of self-belief, courage and discipline displayed themselves negatively in my daily behavior. Instead of becoming active and taking courage to build up what I was dreaming about, I became trapped in a vicious circle of eating disorders that successfully distracted me from the real taking-my-dream-to-reality-issue. The only thought that saved me was the one to get away again. I couldn't stand my ground, so I kept flying all the way to Indonesia to get lost once more.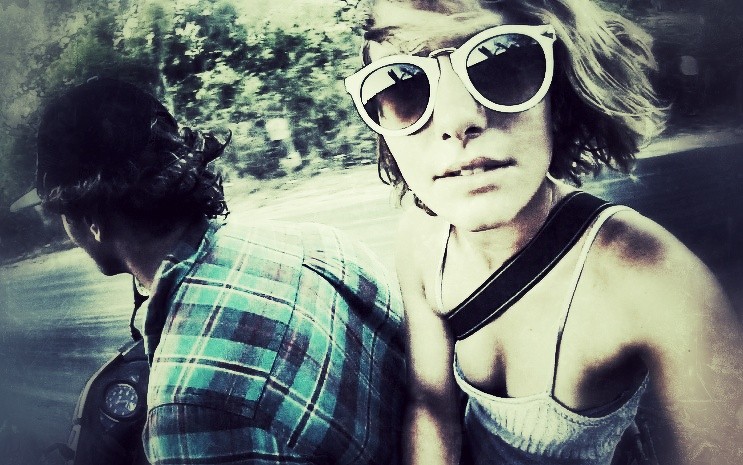 Beautiful Bali, a place where it is accepted to hang out, surf, chill and to not give a fuck. Getting lost in paradise is a dream of many amongst us and therefore by only living in a place where others go on vacation, you're already socially admired. It felt good to be the one again, the traveling girl that is brave enough to leave her comfort zone. What I didn't realize was that I was just about to get cozy in the next one.
"The comfort zone is a behavioral state within which a person operates in an anxiety-neutral condition, using a limited set of behaviors to deliver a steady level of performance, usually without a sense of risk. […] A person who has established a comfort zone in a particular axis of his or her life, will tend to stay within that zone without stepping outside of it."
                                                                    [wikipedia.com]
I liked my comfort zone. The sun was shining everyday, I was able to chill, surf or travel to islands around whenever I wanted to, I was earning money with my passion for photography and I was hovering on cloud nine. Fear and eating disorders blown away by warm summer's wind, life became sweet again the way I was used to and so it made sense. Sun-kissed, surfed-out and loved, I was the happiest girl alive.
But when things happened that didn't match up with the dream life I built up in my mind, the fear and its attacks came back up. I needed perfect waves and myself already on pro level or life lost its sense. When I had a bad surf I was angry, disappointed and sometimes bursting into tears. When I felt unhappy and purposeless I ate. When my crush didn't want a relationship I broke down emotionally. I tried so hard to convince myself that I was living the dream that I fell so deep when life showed me the truth. I didn't have a net the life of my dreams that was real so I was depending on all those outside things when I thought I was the living example of complete freedom.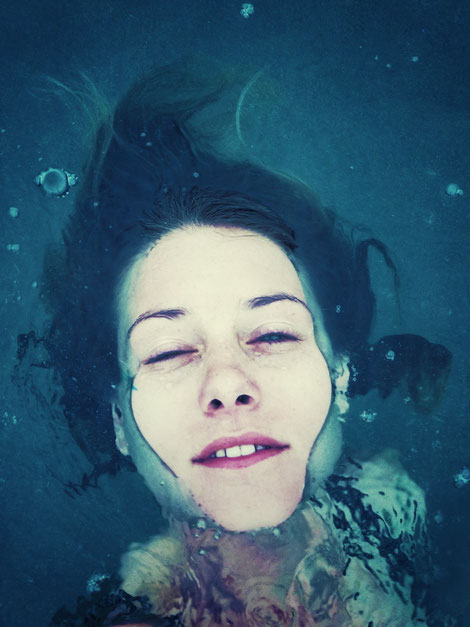 It almost took me a year to see through the sunshine and superficial happiness to finally listen to my deepest inner voice again and follow my heart this time to a place I've not wanted to go to for a while – my home, my past, my reality. Leaving wasn't easy especially when there is a person you don't want to lose but I knew I had to sort out my dream-to-reality-issue before I would be up for anything else.
The same kind of fear, the pressure and the escape plans I already knew from my first visit back home came back up, but finally I am trying to force myself to focus on what's happening now, try not to expect anything and give my fear over to the universe trusting that it has better plans than I do. Although I am trying to catch up with the reality in my life going hardcore not thinking about the future or society for three years, was the best thing I have could for myself.
Looking back at the years traveling I would describe it as pure bliss. Traveling takes you places not only in this world but also in the world within yourself you didn't know existed. Being on that vibe for a while, I discovered a lot about myself I wouldn't have been able to find anywhere else but on the open road in careless freedom. I'm thankful for the times in a state where I was nothing but lost and I recommend that experience to everybody.
Nonetheless as anything that gives you a good feeling, traveling can become addictive. Not only that, it can be an addiction that is admired by society and therefore hard to identify as one. People compliment you for your courage of living in another country. I often had people tapping on my shoulders and telling me that they are jealous and that I am living the dream. I was proud but confused because I wasn't one hundred percent convinced. When I got into situations like that I realized for myself that I was only scratching surface of what I really wanted in life.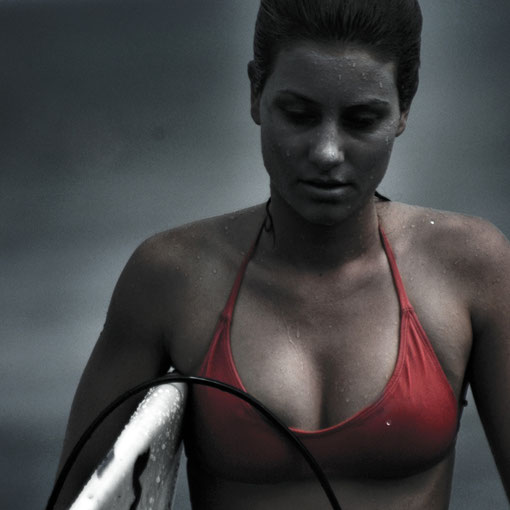 People tend to find their purpose in the things that make them happy. That sounds right but often this happiness is just a guidepost to your true purpose. When you get so overwhelmed by a thing you're doing (especially when it's admired by a majority) you tend to stagnate in that state. You step into another comfort zone without even realizing, you fall in love with your guidepost instead of continuing to walk on the path of your big dreams.

Since traveling is admired and labeled as the ultimate opposite of a comfort zone by society it can become an admired and therefore dangerous trap. It will get hard to identify if you're stuck or not when people tell you the opposite while the sun is shining. Therefore listen to yourself more than ever. Do what you think is best for you. Get lost, but don't lose yourself. Step out of your comfort zone and when you do, look for the next one. Try not to get stuck. Follow your fears and you will be on the path of true happiness and true purpose. Most importantly though - Enjoy your travels and the path life's taking you! xoxo